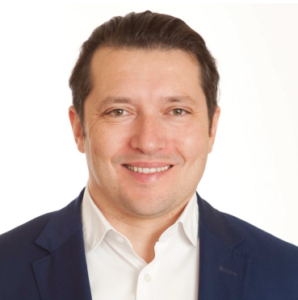 The Board of Directors of CERINNOV Group (code ISIN: FR0013178712 – mnemo: ALPCV), met on Friday under the chairmanship of Arnaud Hory, approved the appointment of Rémi Noguéra as Deputy Managing Director of CERINNOV Group.
The 40-year-old Rémi Noguéra holds a Ph.D. in ceramic process science and a training at HEC. In 2006, he founded Ceradrop, a technological niche from the CNRS, which quickly became the French specialist in inkjet equipment for printed electronics and the printing of 3D ceramic components. In 2013 he decided to sell his company to MGI Digital Technology, which he would accompany for four years as a member of the Board of Directors and then Deputy General Manager while remaining General Manager and corporate officer of Ceradrop. The same year, he succeeds Arnaud Hory as President of the European Pole of Ceramics based in Limoges.
Rémi Noguéra's mission will be to accelerate the development of CERINNOV Group in a market environment that is extremely buoyant for the company and in which many opportunities remain to be seized. To carry out this mission, he intends to push further the strengths of the company: international, sectoral diversification, increase in the size of projects, constant innovation led by the R & D teams.
On the occasion of this appointment, Arnaud Hory, Chairman and CEO of Cerinnov Group, said:
« I am very happy that Rémi joins me in the management of the group. His extensive experience in a listed international ETI, his human qualities and his taste for entrepreneurship are all assets that will be essential to the Group in achieving its strong development ambitions. »
Rémi Noguéra, Deputy Chief Executive Officer of Cerinnov Group adds:
« The road traveled by the company in recent years is immense. Positioned at the heart of the challenges of industry 4.0, Cerinnov Group now enjoys recognition from major players in the global ceramics and glass industry. But many challenges remain to be met to continue this dynamic and support the transformation of the group to continue to benefit from the buoyant market on which it evolves. I am delighted to have the opportunity to contribute to this entrepreneurial venture alongside Arnaud and his team. »