"EMAUX SOYER – Color Solutions" is specialized in the manufacturing of enamels for ceramics, jewellery and glasses for the art world but also for numerous industrial applications.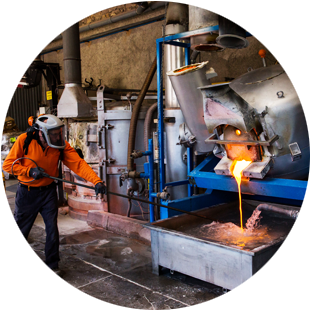 EXCELLENCE IN COLOR SOLUTIONS
FOR CERAMICS AND GLASS
With a bicentenary experience, EMAUX SOYER manufactures the best quality of jewellery enamels currently on the world market, satisfying as best as possible its customers by offering them a wide range of colors, products and grading. The company is the only french manufacturer of enamels for the application on copper, gold and silver.
CONTACT DETAILS
Cristallerie de Saint Paul / EMAUX SOYER
Pont de Saint-Paul de Ribes
87920 Condat-sur-Vienne
FRANCE
Tel +33 5 55 39 01 17