"WISTRA – Thermoprozesstechnick" is a designer, manufacturer and a full service provider of special kilns for the technical and advanced ceramics, chemistry, insulators, refractories and other applications, holding a leading position in thermal engineering.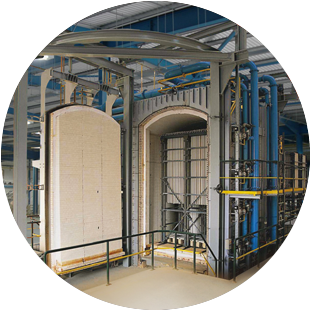 THERMAL ENGINEERING FOR SPECIAL CERAMICS
Thanks to a more than 80-year experience, WISTRA is a major actor in the design of thermal engineering for technical and advanced ceramics with application in numerous fileds, such as Health, Aeronautic, Electronic, Space, Defense or Transportation.
The manufacturing of special ceramics requires a complete control of the sintering process. WISTRA kilns are famous for their high energy performance and their flexibility to meet unique requirements.
CONTACT DETAILS
CERINNOV, Unipessoal Lda.
Rua Paulo VI, 2490 – Vale Sepal
2415-614 Leiria
PORTUGAL
Tel +351 244 817 800
Fax +351 244 817 809