Specialist of the interaction laser-material, and owner of a "laser sintering" patent deposited since 1996, CERINNOV GROUP provides unique opportunities to fix a powdery deposit material on ceramic, glass, metal substrate. The group has developped the mineral powder sintering process mineral powders patented by CERLASE and enlarged a full range of laser marking machines.
CERINNOV GROUP manufactures the mineral colours used for laser sintering and can create a specific colour palette and composition on command. CERRINOV GROUP after sales services ensures a training and the skills transfer.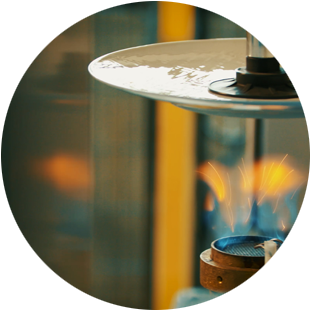 Functionalization & melting
High flexibility
Energy savings
Very high temperatures
Functionalizing surfaces (thermal, dielectric, chemical barrier)
Marking traceability & authentification
Creation of decorative or traceability marking which answers to precise specifications (colorimetry, chemical resistance, mechanical, thermal)
Product authentication and fight against counterfeiting thanks to a specific optical tracer integrated in laser sintering powders. They reflect a unique signature when the optical tracer is excited at a specific wavelength (developed together with Naomarq).
Cuts drills and welding
Realisation of an organic coated ablation on glass, metal or plastic
Cutting or drilling glass or ceramics
Welding glass/glass, ceramic/glass, metal/ceramic and metal/glass by laser sintering of mineral powder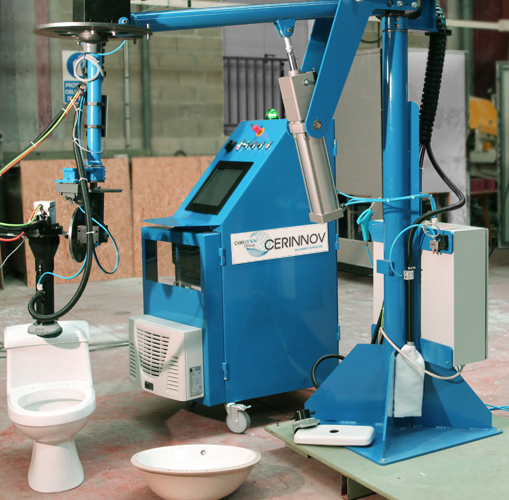 Discover all the laser machine line
From the manual unit to the full automatized and autonomous laser marking cells.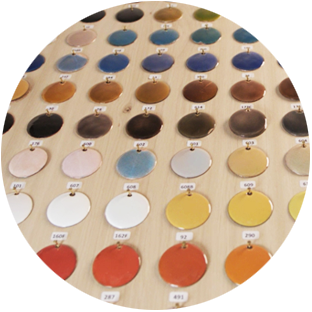 Buy mineral powder and supplies for your machine
Cerinnov Group has developped an important variety of colours and distributes powder references worldwide.
For development of new compositions in terms of colours or characterictics you can contact us.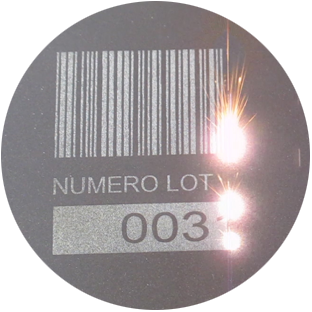 Get it done
Order a laser marking on a small serie.
Ask Cerinnov Group for research and test.
Interested in laser marking machine ?
Please fill out this form to be contacted by our sales team.