CERINNOV Group offers global solutions for all fields of technical and advanced ceramics processing, according to customer's needs.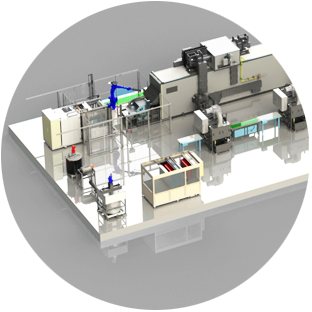 CERINNOV is able to bring to you its expertise for your projects of modernization, extension, new plant of technical and advanced ceramics.
Our services include:
• Global engineering
• Definition of the equipment
• Study of pastes and glazes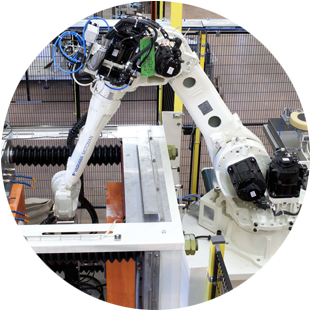 Our solutions are recognized across the world and include:
• Automated slurry preparation line
• Advanced pressure casting (APC) press dedicated to technical ceramics
• Robotized pressure casting lines with 2 or 3 axes, suitable for high output simple model productions
• Equipment designed to run 24/7 with one operator per shift managing several robotized production lines
• Fully instrumented shaping machines for process control
• Casting molds engineered for nanosized powders
• Robotic 3D Printing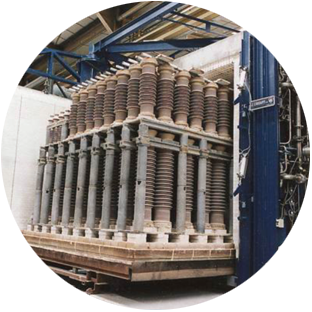 Getting the optimum characteristics from technical ceramics products requires a complete control of the fabrication process, especially the sintering process which will give the product its final properties.
CERINNOV Group is a major supplier of sintering lines and kilns for the production of all kinds of technical ceramics, such as:
• Ceramics for medical applications
• Chemical industry products
• Ceramics-metal composite materials
• High-purity alumina and zirconium products
• Abrasive materials
• Refractory materials
• Insulators and electronic ceramics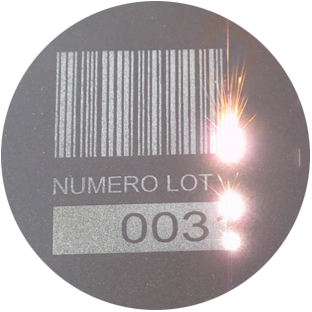 Based on patents to reduce energy consumption and to increase flexibility, CERINNOV has developed a range of laser machines to support you in all your marking or melting activities:
• Logo or backstamp laser marking
• Traceability
• Customized product
• Raw materials densification and melting
• Manual marking unit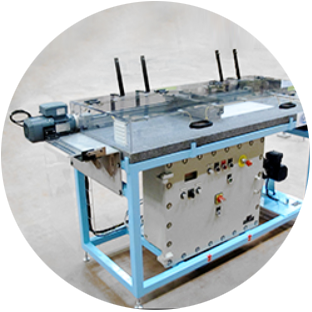 CERINNOV is able to fulfill your special requirement by developing and manufacturing customized machines like :
• Dryers
• Filtration lines
• Surface treatment equipment
• Tape casting unit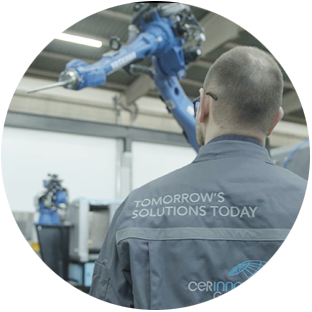 In order to keep the production equipment in the best conditions and to ensure the quality of the final product,  CERINNOV Group qualified after-sales service intervenes on the facilities at diffenrent levels: maintenance, contracts, revamping, troubleshooting, upgrades, training and equipment relocation.
Our solutions are recognized across the world
CERINNOV Group offers a complete range of machines tailored to the needs of our customers.