CERINNOV Group is constantly improving the current forming processes and develops new technologies and machines to shape your tomorrow's products.
Our forming know-how includes: High Pressure Casting, Jiggering, Drain Casting, Robotized finishing, among customized solutions.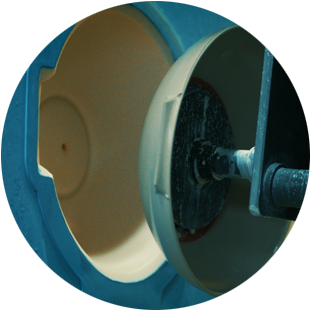 HIGH PRESSURE CASTING
CERINNOV is one of the worldwide leaders in the manufacturing of pressure casting machines with presently more than 200 machines in operation across the world.
The process consists in injecting under high pressure a suspension (ceramic slip). The piece is realized by the evacuation of the water through the porosity of the mould, thanks to the pressure.
DEVELOPMENT OF PRESSURE CASTING
The process is mainly used for the production of tableware and has been developed by our R&D team for forming applications in technical or refractory ceramics:
Technical ceramics – Zirconia, Alumina, Nitride, …
Refractory and kilns furniture – Cordierite, SIC, …
Mineral chemistry and nanoparticle composition
Ceramic body armor plates
Moreover, we can optimize both ceramic slip formulation / porous resin depending of the composition and the particle size of your ceramic body.
OTHER FORMING PROCESSES
CERINNOV can also provide expertise into:
Jiggering of flatware and holloware;
Drain casting;
Automated or robotized finishing;
Robotized finishing of complex shapes thanks to trajectory tracking and stress sensors.