Continuous improvement is a key part of CERINNOV Thermal Solutions, relying on 3 cornerstones:
Continuously search new materials and applications, thoroughly tested to ensure the quality and performance of our equipment;
Continuous development of control systems, towards its reliability, flexibility and functionality;
Constant internal feedback to share the experience on the field and improve future solutions.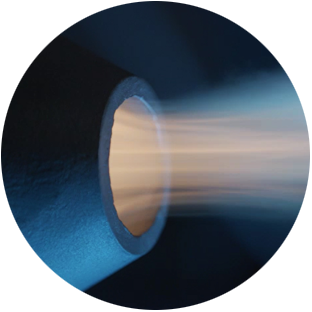 CONSUMPTION REDUCTION
For the highest efficiency and performance standards, we rely on the combustion optimization and energy management that combined can achieve an overall fuel consumption reduction up to 45%.
ATMOSPHERE CONTROL
Our control systems optimize and control the combustion and atmosphere by constantly monitoring and adjusting the flow of fuel and air while using additional readings to fine tune commands, keeping the kiln in high performance and efficiency during the firing process.
ENERGY RECOVERY SYSTEMS
Cutting-edge energy recovery systems are a key part for an efficient consumption on new generation kilns, while extending equipment lifetime and reducing maintenance needs.