TurnKey Materials Deposition Inkjet Printer

CeraPrinter X-Serie is a TurnKey Materials Deposition Inkjet tool for process development in Printed Electronics and Smart 3D Printing.

Thanks to its patented rotative head-holder "plug and play", full curing area, in-situ characterization devices and exclusive software suite, CeraPrinter X-Serie is a perfect "all inclusive" tool to enable advanced inkjet process development.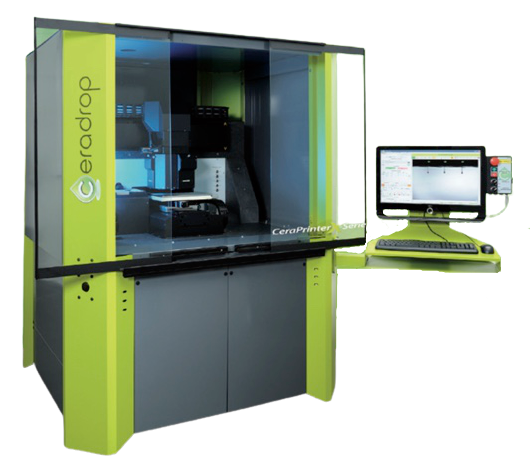 The whole CeraPrinter equipment range is high accuracy multi-material deposition systems with in-line multi- curing technologies, in-situ characterization facilities embedded simultaneously enabling high precision deposition of functional materials and full area curing in each pass.
Evolutionary at lowest cost and delivered with exclusive software suite developed by CERADROP (CeraSlice, DropAnalyser and FabAnalyser) allowing its quick start- up, easy to use and bottom-up approach for functional components design.
AVANTAGES 
Designed for Inkjet Process Development in various applications

Quick Start-up & User-friendly tool
Available dedicated configurations for specific fields and markets
Easy Lab-to-Fab transfer
Request for a commercial offer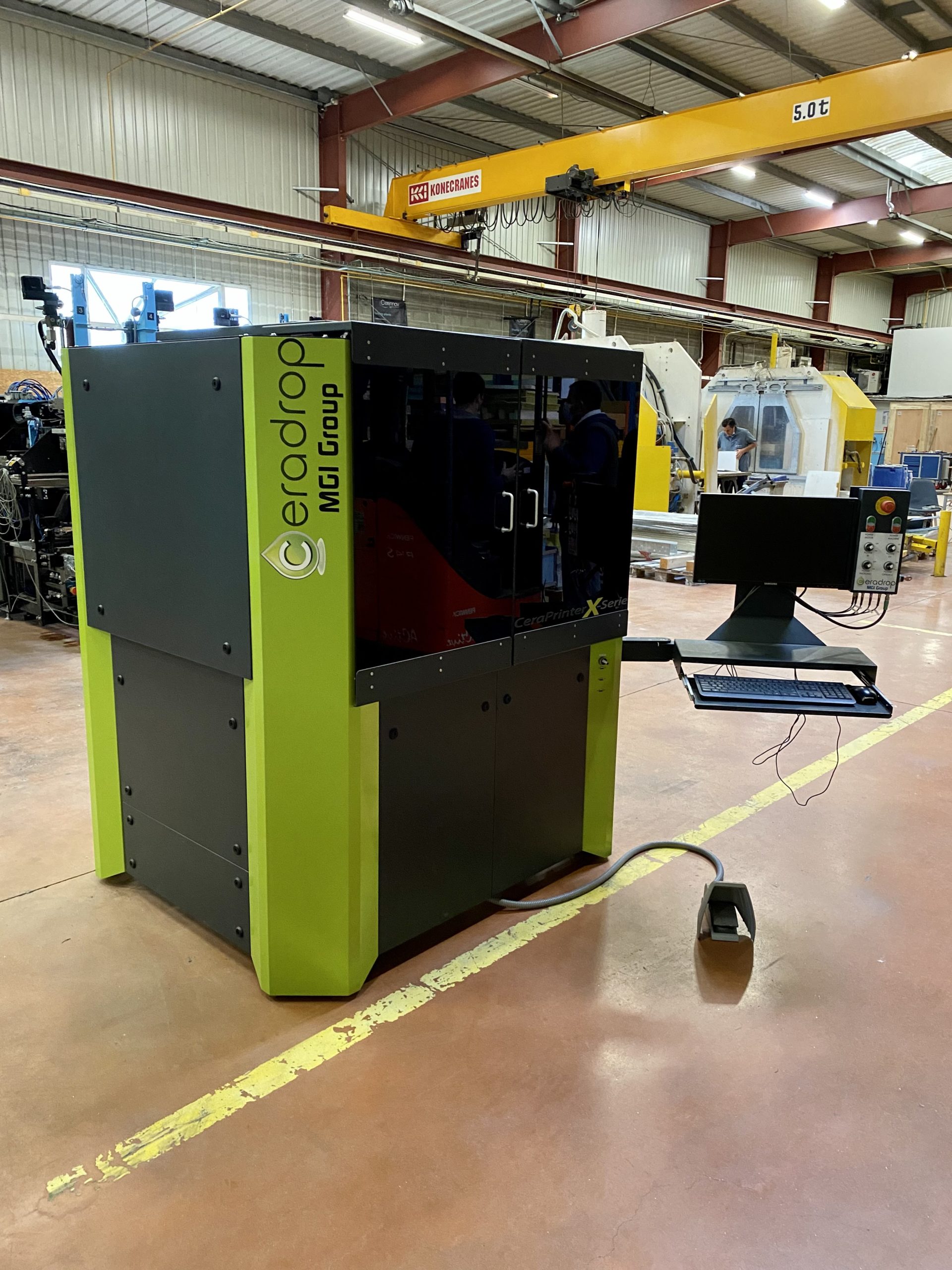 X-Serie | Product Specifications
Substrate up to 305 mm x 305 mm with thickness up to 10mm

High accuracy five axis with motorized adjustable printing resolution, substrate alignment (+/-2 μm) and nozzles self calibration (< +/-3 μm)
Up to three different printheads (more on request) to deposit aqueous, biologic, solvent and UV based inks

Able to print in Raster-Scan Mode (X or Y), Vector Mode (XY) and Single Pass (X or Y)
Are you interested by the CERA PRINTER X-SERIE ?

Please fill out this form to be contacted by our sales team.
Technical data of the CERA PRINTER X-SERIE

Please fill out this form to download the CGR20 technical documentation.