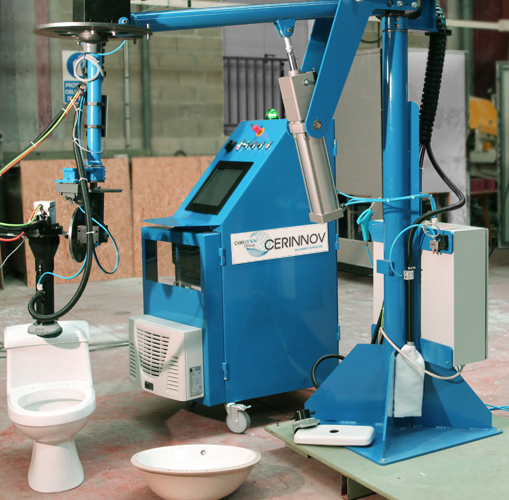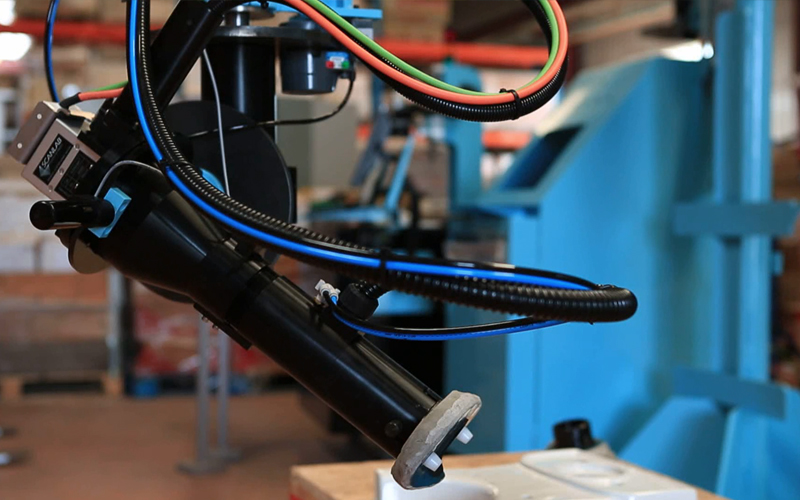 In the end of 2020, Kohler a multinational US company and our long-time customer, has renewed its trust in CERINNOV sanitaryware sintering solutions by ordering two new CERINNOV BML laser marking machines for their production facilities in China and Thailand.
A global key player in the design and manufacturing of sanitaryware and kitchenware products, fixtures and accessories, Kohler is recognized by its customers and household constructors worldwide as a "most used" and "best quality" reference.
Kohler is best known for its plumbing products, but also extended its expertise to the production of furniture, cabinetry, tile, engines, and generators.
CERINNOV's BML laser marking machines offer both operational flexibility and high precision and high quality laser marking, suitable for large and heavy items, especially adapted to sanitaryware products.
With a mechanical arm equipped with a handling assistance system, CERINNOV BML laser marking machine allows a precise positioning of the laser head, putting these machines as an ideal solution, not just for marking logos, but also marking for traceability or decoration on finished products before packing.
This equipment is one of CERINNOV's proven technology developed in cooperation with long-lasting global industrial partners.