In partnership with Cerinnov Group, Nanoe is launching a new line of Porcelain 3D printing products for art, design and craftmanship
Don't miss the webinar on the Friday 13th October 2023 
Register at the bottom of the page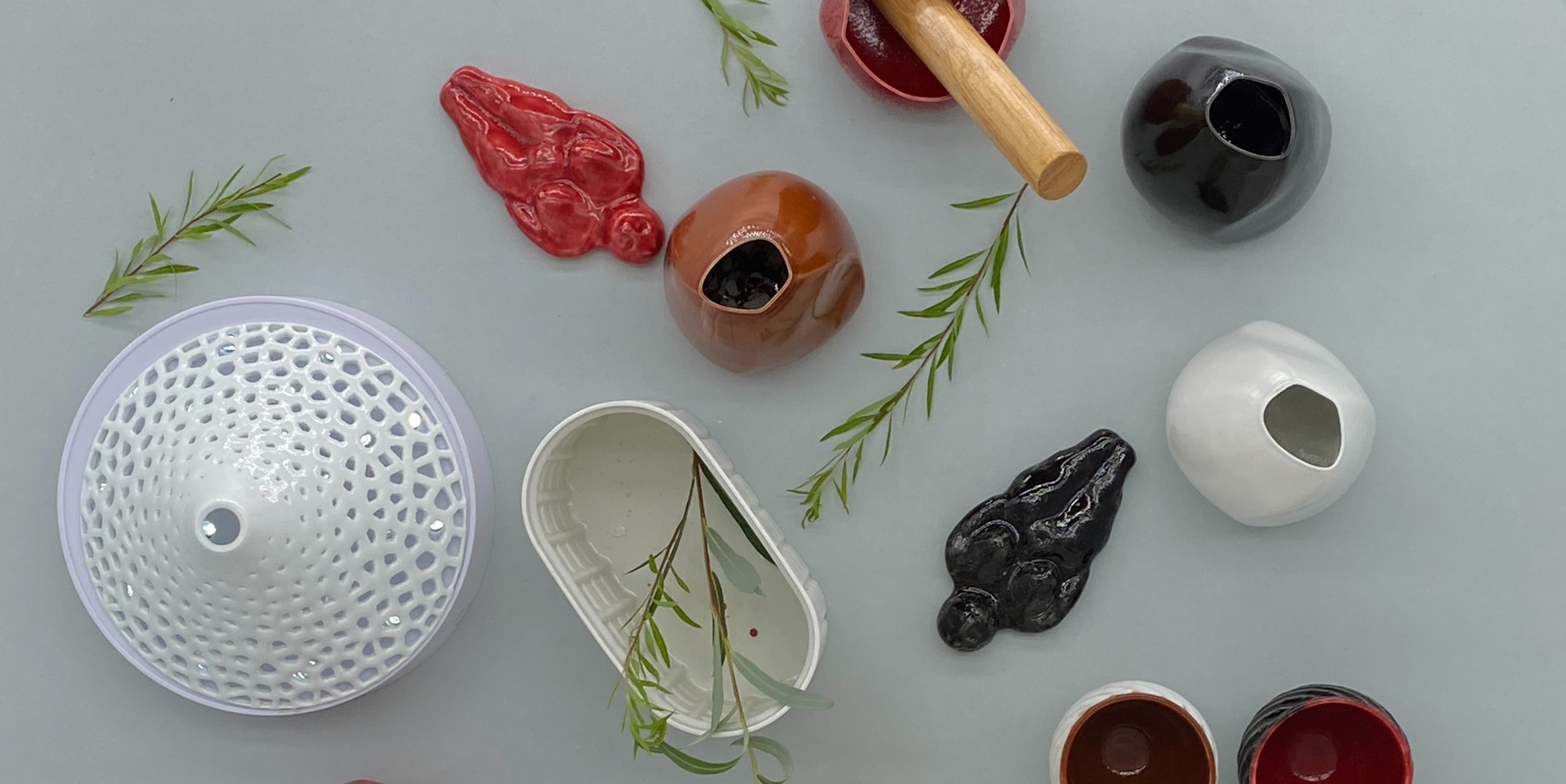 Zetamix, the French brand renowned for its industrial 3D printing filaments, has embarked on a journey into the world of art and décor. The brand has collaborated with Cerinnov Group, a renowned player in ceramic manufacturing to launch an innovative range of Porcelain products, including filaments, glazes, and ovens, designed to redefine the creative possibilities in porcelain artistry.
First customers of this new line include the renowned Limoges Porcelain manufacturer JL Coquet, the ceramic artisan Vesna Garic, the design studio BoldDesign, and artist Richard Grant. Leo Cochain, Porcelaine Coquet site manager, was impressed by the synergy between 3D printing and porcelain, proclaiming, "3D printing of porcelain opens new interesting potential for Porcelain Coquet, and we see it as a potential way to produce low quantity series for highly demanding customers requiring complex and personalized tableware. We've started experimenting with Zetamix porcelain filaments, and the first part look very promising".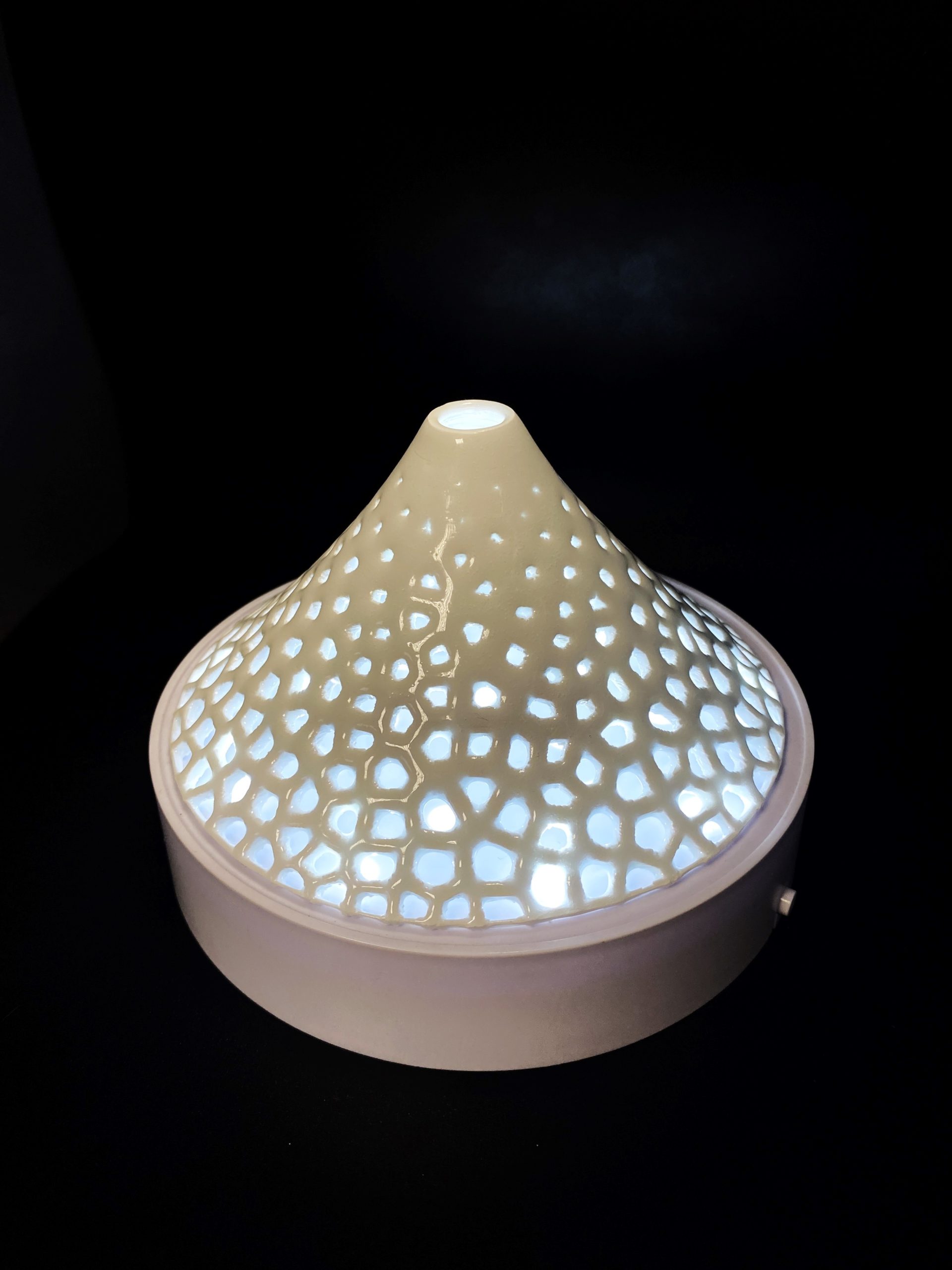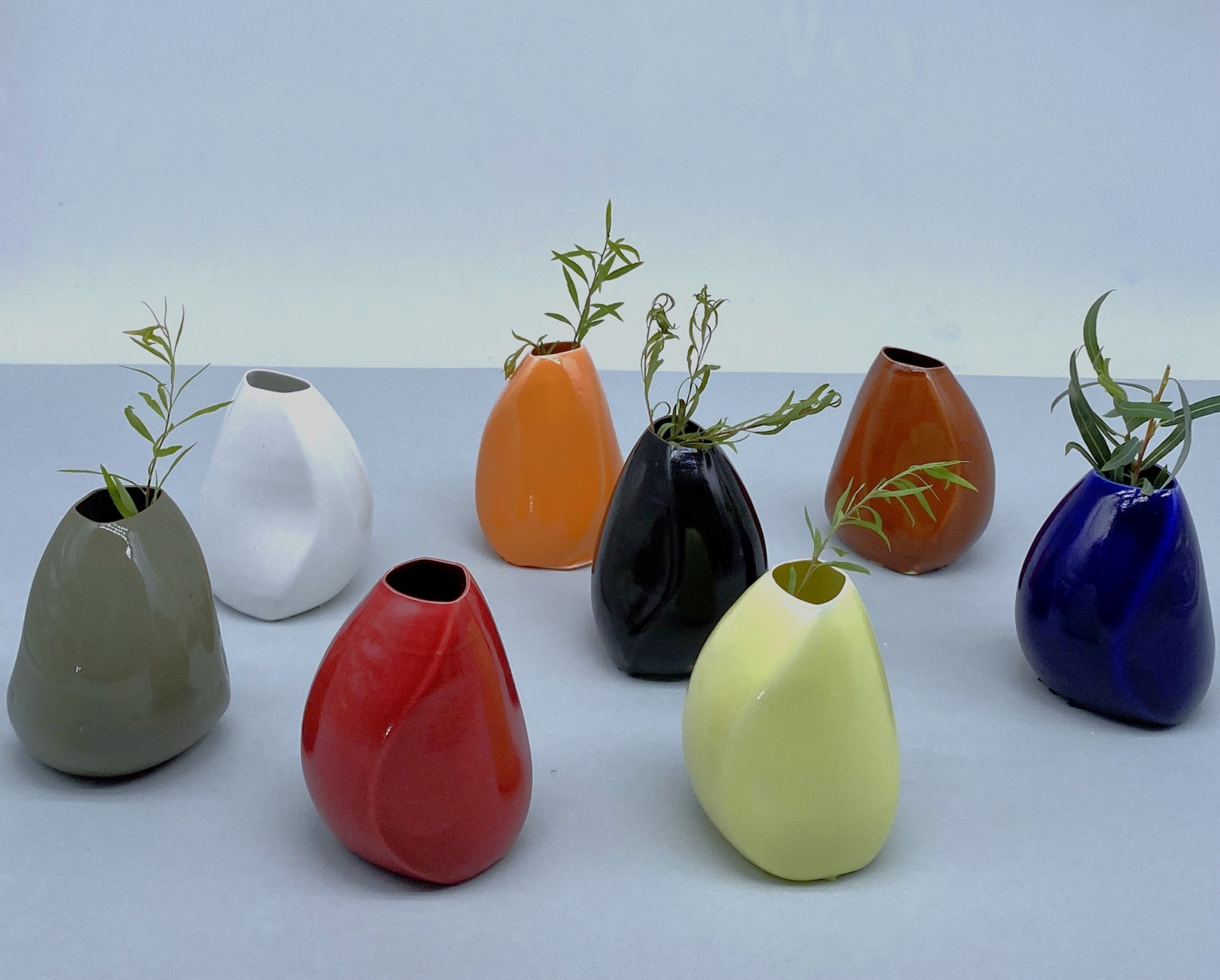 Guillaume de Calan, CEO of Zetamix, shared his enthusiasm for this venture, stating, "Motivated by our desire to bridge the gap between art, tableware, design and technology, we have developed the Porcelain filament. This innovation makes ceramic 3D printing even more simple and affordable than before, especially since it allows usage of much more simple furnaces, and the use of on the shelf glazes.
We feel this new line product will be particularly attractive to porcelain manufacturers, designers, artists, and also porcelain amateurs who already owns 3D printers and can start 3D printing porcelain parts today!"
The partnership with Cerinnov Group brings on top of filaments and printers already offered by Zetamix a full line of 8 adapted glazes which allows for coloring, smoothing and waterproofing of these porcelain parts, and a dedicated furnace which boast a big sintering capacity of 50L.
Arnaud Hory, CEO of the Cerinnov Group, declares that "the new partnership with Zetamix makes it possible to bring to the market a complete and unique 3D printing solution, affordable for both new ceramic manufacturers and experienced ones."
Zetamix will be selling these products through its usual reseller network, while Cerinnov will carry these products to its already significant customer base in ceramic and glass industries.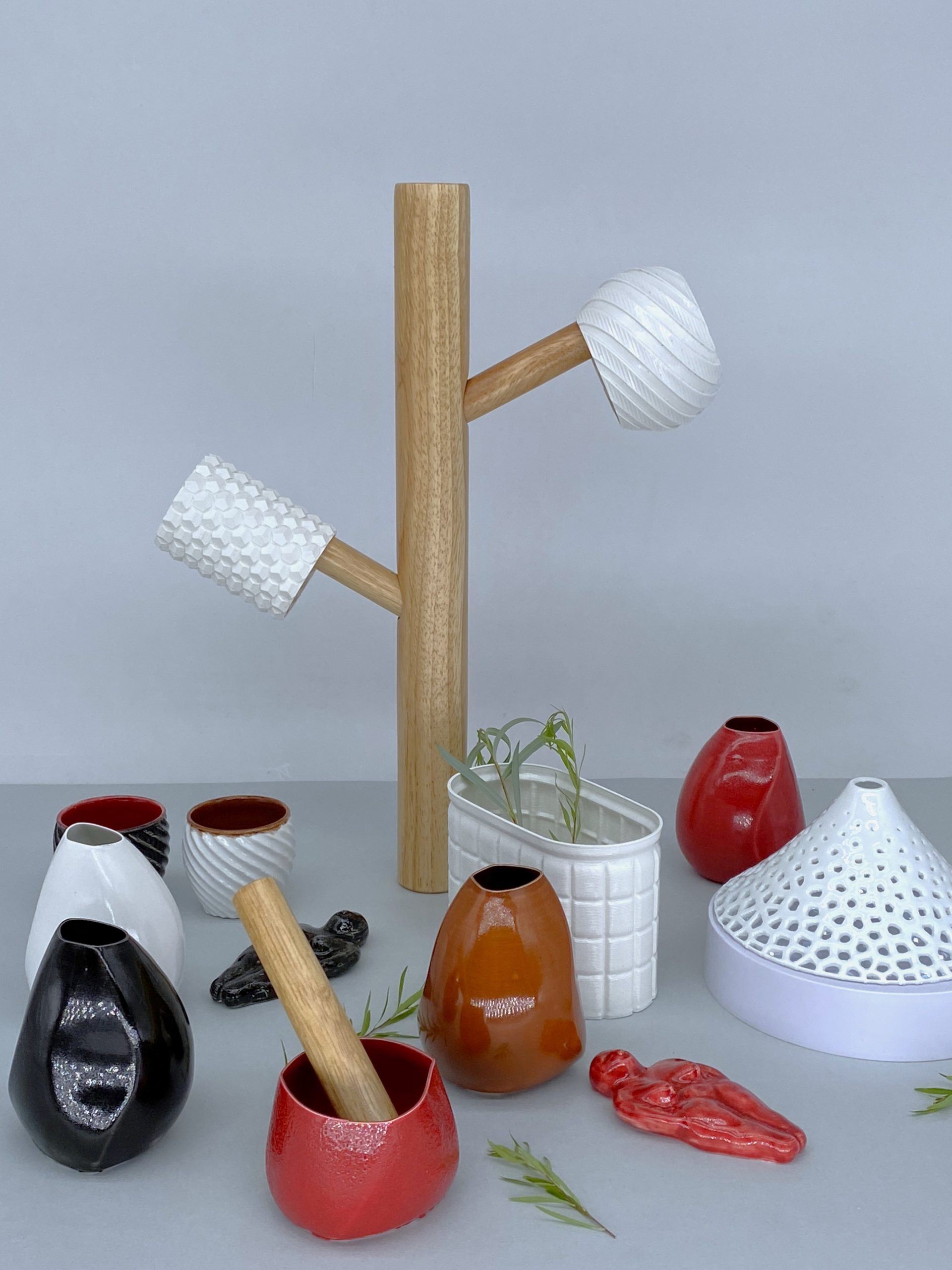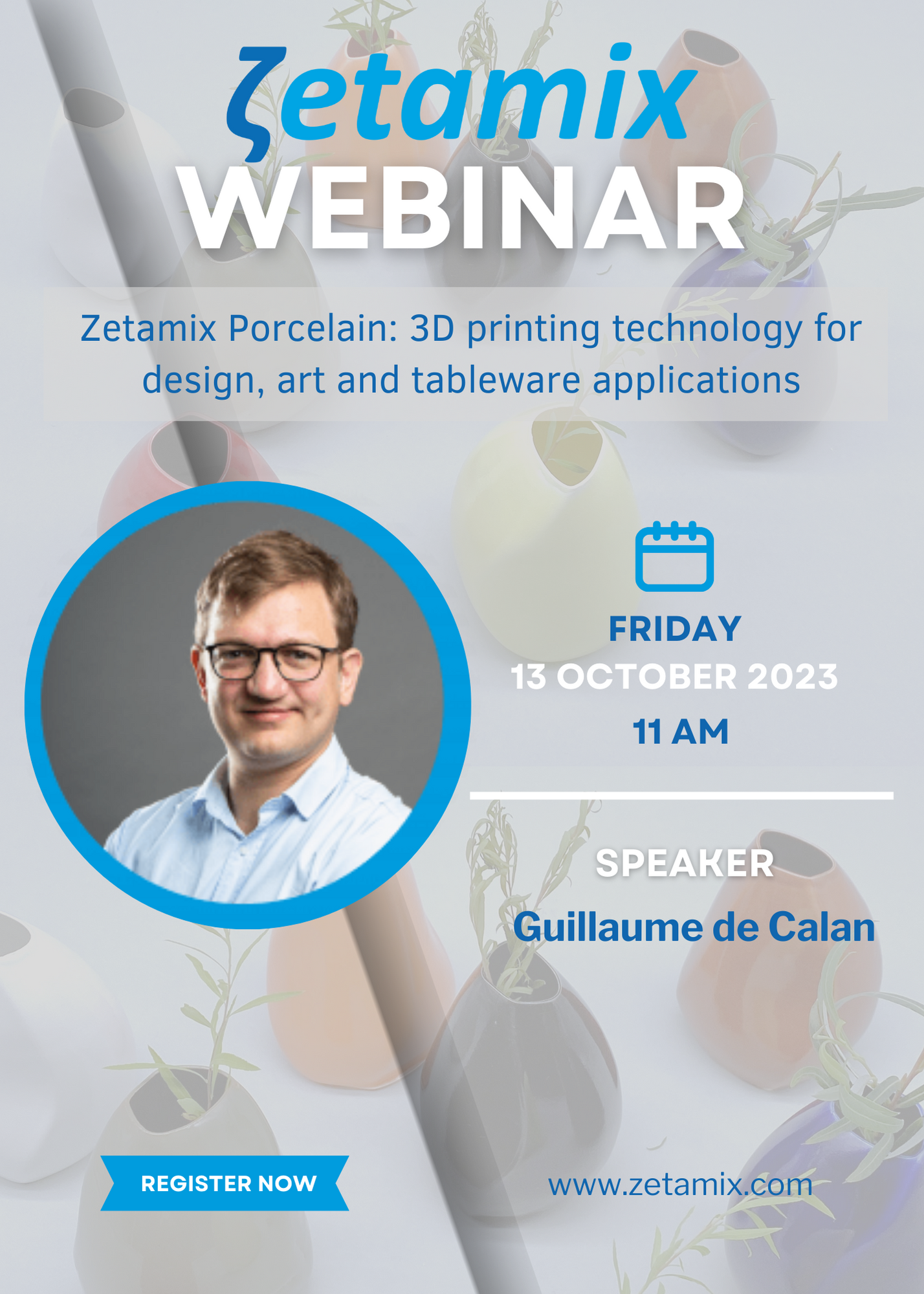 You're invited to our new webinar !
Get ready to explore the exciting world of porcelain artistry!
Join us for an exclusive webinar where we'll unveil our latest innovation – The Porcelain Line.
Whether you're a seasoned artist, a passionate hobbyist, or simply curious about the future of porcelain, this webinar is your chance to be part of a transformative journey.
Don't miss this opportunity to be at the forefront of the porcelain revolution. Register now to secure your spot at the webinar and discover the limitless potential of our Porcelain Line. Let's shape the future of porcelain artistry together !